---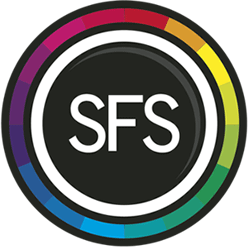 ---
Software Companies I've Run
1997 - Snakesoft (hiss!)
2003 - Decompiler Technologies
2006 onwards - San Fran Systems
---
Downloads
DOS means the program is run from a DOS Command Line, and so can be automated from a batch file. The program is run as needed, but not installed to a folder.
Windows means there is a Windows GUI interface, but it can't be automated from a batch file. Again, it's run as needed, but not installed to a folder.
Most software here compiles on any machine with the usual C++ libraries (Linux, Windows, Mac)
Windows Installer means there is a setup.exe which when run, installs properly in a folder under Program Files (and has an uninstaller).
Pretext has its own page at http://www.sanfransys.com/pretext
Legal Notice
This software is provided without a warranty and the author/distributor will not accept any responsibility for missing data.
While the Windows executables ask for a file safely, you must be careful with DOS executables to read the instructions (just type the name without any arguments).
Unless stated, all source code is released under the BSD License. Don't worry about editing it. Go ape!
---
Software written by me
---
Rare Shareware
1985 | ZIP - NameGram - This MS-DOS anagram utility still runs on Windows XP. It lets you make anagrams quite easily. I am sure it was used on the film Sneakers to generate the anagrams in the opening sequence.
2002 | EXE - Wordpad Source Code - Build your own custom version of Wordpad with this freebie Microsoft download - all you need is Visual Studio to build it. Even better, you can charge what you like for whatever you do with this as the license is generous. Originally from Microsoft's C++ samples
2014 | ZIP - WavAkai 2.0 - Software to upload samples from a Windows 95/98 machine to an Akai S950 sampler. It's been cracked so it doesn't put clicks in the transferred audio files. This crack was done with permission by the author of WavAkai, and he also allowed it to be stored on my webpage.
---
Copyright 2010 San Fran Systems